Salespeople often lack the support of a dedicated marketing team that does lead generation programs for them. So they do their own sales prospecting.
This is especially true for salespeople working in small businesses.
Here's what I mean:
Sales work to succeed despite it all.
In fact, they must generate their own sales leads and meet their revenue and targets with little marketing support.
Call it prospecting, business development, or cold calling.
All of which means the investment of your time to get their foot in the door. After that, there must be a shift from prospecting back to selling.
First, let's discuss how marketing supports sales.
In lead generation, the marketing department's job is to develop leads to match the buyer's readiness to buy and the seller's expectations of selling.
Ideally, marketing should say to sales: "We get the leads. You get the sales."
That said, some organizations still place the responsibility of lead generation on sales for various reasons.
Does this sound familiar?
If so, you're not alone.
It can be overwhelming figuring out how to do lead generation for yourself on top of everything else you do.
The good news is that you don't have to split yourself or your focus into two to make it work.
The two can become synergized, more effective in their impact, and less frustrating to manage.
Here are 10 tips for developing lead generation as a part of your sales process.
10 tips for salespeople who do lead generation
1. Build an ideal customer profile and use it
Focus your energy on leads that best fit your ideal customer profile. Both the companies and the individuals you wish for as customers.
What separates your best and worst customers?
What are their attributes and demographics?
What organizations/associations do they belong to?
Because you've had first-hand experience directly helping customers through the buying journey, your insight is extremely valuable in defining the ideal customer.
2. Talk to your best customers
How much do you genuinely know about your current clients? A simple phone call can generate plenty of helpful information that you can use going forward.
This is where empathy-based marketing shines.
People make decisions in business the same way they do in their personal life.
They feel it out.
This is where you figure out the emotions that supported their decisions. We are talking about discovering your customer's "why."
Ask your customers why they chose to work with you. Is that the same reason they keep doing business with you? Or if it's changed, why do they keep doing business with you?
How has working with you helped their business?
Would they refer you to other people, and why? Are they willing customer advocates?
Use this information to refine your message, which will help you identify more leads like your best customers. Once you understand why clients choose you, you can tailor your messages to the needs you solve.
Customer-Hero Stories Help You Connect Better (markempa.com)
3. Build your personal prospecting engine
Connect with your prospects, customers, networks, and alliance partners consistently.
How? Using traditional direct marketing methods such as direct mail, phone calls, and email campaigns.
The best kind of selling feels like helping, but the best kind of prospecting feels like an invitation to an open-dialogue conversation.
Today, technology is making it easier than ever to connect with masses of customers in a way that feels personal.
Keeping connections open and reminding prospects, customers, networks, and alliance partners that you're still with them and they have you in their corner will go a long way.
If everything you say, write or do for prospects and customers feels scripted or stiff, you'll know you might not have kept connections open with an effective personal prospecting engine.
Reminding your customers and prospects that you're still here and willing to help can increase the effectiveness of your lead generation.
Putting Empathy in Account Based Marketing
What is empathy-based marketing? – markempa
4. Develop a lead generation calendar
So, if prospecting happens at the beginning of the sales journey, how do you track where you're at? A map goes a long way; in prospecting, the map I'm referring to looks more like a calendar.
Map out your activities for each month in your lead generation calendar and follow them! And don't just make irrelevant pitches more often, even if it's tempting to just "get something out there."
We've all been there.
Maybe you've given an irrelevant pitch or been on the receiving end of one.
Too little communication with prospects won't help improve your lead generation results, but too much low-quality communication won't help your results either.
Create a plan to add value whenever you touch your future customers with relevant ideas, content, and resources.
Be realistic about what you can do, and don't be afraid to edit and update your plan as you find out what works for you, your prospects, and your customers.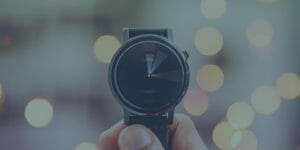 5. Act as a sound financial manager with your portfolio tactics – but don't forget the conversations that build trust
Your lead generation and prospecting efforts should include a lead generation portfolio of tactics that you'll apply consistently over time.
A good rule of thumb would be to use tactics as a guide to find and maintain strategies that better connect you to prospects.
Tactics can help develop outreach consistency through various channels but focus on developing conversations too.
Financial managers must learn about their client's dreams, goals, limitations, problems, and expectations while earning and maintaining their trust.
The same is true in prospecting.
Being able to help someone effectively starts with an introduction and then developing rapport with a series of interactions.
But what about trust?
Trust matters a lot, but you need to connect with people emotionally to build trust.
Sales conversion is the result of building a trusted connection.
Instead of viewing your customers as objects to be converted –checkpoints along the funnel of your sales process –what if you focused on helping them solve a problem?
Don't err on the side of pushing your agenda rather than extending an invitation to talk.
To the customer, it feels like "somebody wants something from me" rather than "maybe they can help me get what I want."
You're not in it for the big hit. You're investing in planting seeds that will eventually grow into relationships.
We stopped trying to convince customers and got triple the results – markempa
6. Define your goals for lead generation
It's important to keep lead generation goals SMART.
Specific
Measurable
Achievable
Realistic
Time-Bound
Be clear about what you want.
Doing so will allow you to track your progress and see how you're improving your prospecting.
Do you want 200 more leads in your database?
Do you want to generate $600K in new business revenue this year?
Do you want to add 26 new customers this quarter? The key here is to get clear on your objective, which will help improve your prospecting and sales goals together.
How to Use LinkedIn to Generate Leads (markempa.com)
How to Put the Customer First in Lead Generation (markempa.com)
7. Rigorously qualify leads
Qualify every sale opportunity to make sure they fit your ideal client/customer profile before you develop a proposal or agree to do work.
To qualify leads is to focus on quality over quantity. A big list of prospects who are not interested is not nearly as helpful as a smaller list of those who show a genuine interest and are open to a conversation.
The only way to know if they're open to a conversation is to initiate it.
Longingly staring at prospects from afar or adding them to email campaigns while hoping they'll come to you is not helping you sincerely qualify leads.
Break the ice with a conversation – You can do it! 😊
Learn more about lead qualification.
8. Be consistent with your outreach
Remember the fable about the tortoise and the hare? Or have you heard, dig your well before you're thirsty?
I know how crazy busy things are, so this step might take some practice – that is ok.
It becomes much easier once you've created and refined the lead generation calendar from tip 4.
It's not about striving for perfection; it's about striving for consistency.
Do what you can to make sure you're making time for personal lead-generation activities, especially if you don't have a marketing team supporting you.
Lead Nurturing: 4 Steps to Do That Help More Customers Buy (markempa.com)
9. Develop a lead nurturing plan
While you may generate leads from your initial campaign, you will attract even more by following up with additional touches. Just be sure that it is meaningful and relevant to your audience.
Lead nurturing should be focused on building a long-term conversation that builds trust.
Lead Nurturing in 6 Simple Steps
10. Develop and maintain your database
Even the best lists of target accounts are not 100% accurate. Therefore, during the planning phase, you should ensure your list fits your ideal customer profile.
Also, don't create the most extensive database possible. Instead, seek to make the most relevant database possible, which contains the best accounts and contacts that influence the buying decision.
In the beginning, you won't have all the data you need. So be patient, and you'll build the opportunity profile over time.
Once you build your database, don't forget that you still need to connect with the human on the other end to continue having conversations, discovering their problems, and focusing on how you can help.
I hope you found this post helpful with fresh ideas you can use today.
If you're a salesperson figuring out their own prospecting without marketing support, I see you – and you've got this!
You may also like:
How Empathy Will Grow Your Sales and Marketing Pipeline
4 Steps to Do Lead Nurturing That Helps More Customers Buy
How to Use Conversational Marketing to Get More Leads
5 Ways to Immediately Boost Account Based Marketing (ABM)