I asked InTouch client, Cheryl Hatlevig of Adesso Systems, to share her philosophy on doing lead generation for the complex sale.  She has a brilliant perspective that I wanted to share.
"I look at our lead generation efforts, specifically in this economy, as a financial portfolio. If I can't measure the tactics or programs in terms on return on invest to the organization…leads generated, business closed, opportunities in the funnel, then why should I expect the company to invest in my fund."
I agree her completely – lead generation for the complex sale requires a holistic, disciplined and multi-modal approach.
A while back, I did some brainstorming for my forthcoming book, Start With A Lead: Lead Generation Strategies for the Complex Sale, I mapped out some of the main lead generation modalities.
Here's the lead generation modality mindmap that I came up with. (Click image to enlarge)
Are there any tactics/modalities that I'm missing?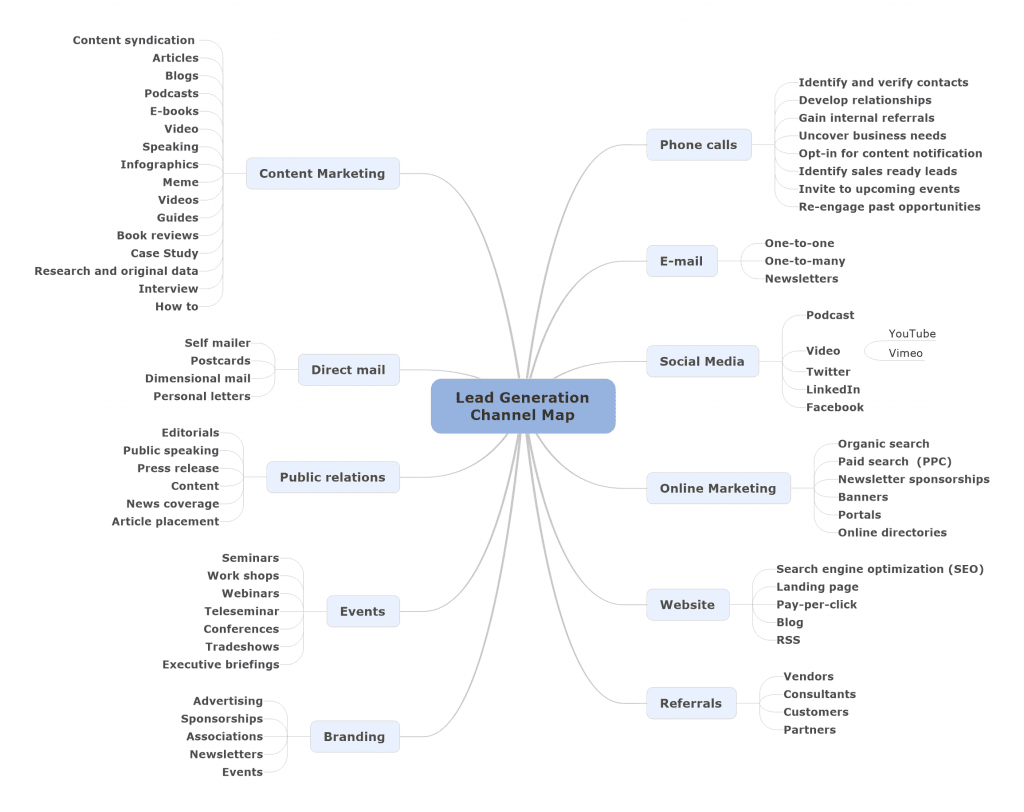 Related posts