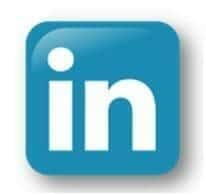 How easy it is for the mighty to fall. Especially on social media.
In early October, the B2B Lead Roundtable Group, this blog's LinkedIn group, was recognized as one of the top LinkedIn groups for content marketing. Check it out for yourself here: "4 Hottest LinkedIn Groups for B2B content marketing."
Here's one of the primary reasons we received this distinction: Our vigilance in keeping self-promoters and spammers out of discussions.
"With your large population, I have no idea how you keep this group so clean," admits John Nettles, the article's author. "I found other groups, similar in size, had six times the amount of blog spam."
I thought,  in light of the positive recognition, a "how-to" blog post about developing a LinkedIn group would be apropos. For research, I posted several questions to the group, including, "What issues turn you off when you join a LinkedIn group?"
Everyone answered "spammers and self-promoters" or some variation thereof.
So, imagine my surprise when I recently checked on the group to see discussion topic after discussion topic from spammers and self-promoters! Everything from "We can give you 1,000 executive names for $69!" to "Buy cute girl's accessories!"
In fact, for every legitimate discussion post, there were probably about 15 spam posts. It was cringe-worthy.
It could have been worse, I suppose. There were no ads for mail-order brides.
So, what happened?
One of the group managers confessed that she accidentally changed the settings to allow all discussions to be posted without moderation. It only took a matter of hours for the group to be drowned in spam.
This underscores Rule #1 for hosting a LinkedIn group: If you want to offer value and not another useless spammer's bulletin board, you must commit the resources to manage and moderate it. Otherwise, your lack of moderation could rapidly damage your image – if our slip is any indication.
"As a group owner, you must ensure that those you choose to manage or moderate your organization's LinkedIn group will commit several hours a week, or more. Participation needs to be written into their contracts really, and become a new performance KPI," advises Tom Skotidas, Founder of Skotidas, a B2B social media lead generation agency and the LinkedIn B2B Social Media Lead Generation Group.
Skotidas, along with Brooke Bower, a MECLABS senior research analyst who was charged with helping establish the B2B Lead Roundtable, share their insight on how to build a spammer-free LinkedIn group your prospects and influencers will be eager to participate in:
1.  Have a strategy,

Know what you want to sell, and to whom you want to sell it. Then, make sure that LinkedIn is an effective channel to do so.
"Everything starts with your products' prospects; the strategy does not start with the LinkedIn group," Skotidas says.
You can identify the prospects you are going to invite to the group by setting what Skotidas calls "prospect-mapping criteria."
Who is most likely to buy these products?
What are their job titles?
Are they decision makers or influencers?
What kind of company do they work for?
What industry is it?
What is its size?
You can then run an Advanced Search on LinkedIn to find hundreds or thousands of prospects who match this audience.
2.  Accurately and concisely communicate your group's purpose

If you don't, you could very well damage your reputation. Consider the words of Sue Duris, President of M4 Communications, and a frequent contributor to the B2B Lead Roundtable:
"I don't like the 'bait and switch' method (of promoting group members). You'd be surprised by the number of groups that do that. The summary will say one thing, but when I join, it can be totally unrelated."
This is what Skotidas uses as his group name litmus test: If your existing clients see the group name and immediately display enthusiasm in joining, chances are it's a winner. The best group names are not those containing the company's brand, but instead are those named in a way that appears to solve your prospects' core needs.
3.  Create a content calendar
Before launching, make sure you have enough content to post fresh information at least twice a week for a couple of months. This is not advertising or self-promotional content, but information that is fully aligned to the group theme and your members' needs. You must offer members value even if they never buy from you, Bower notes.
According to Skotidas, the group's content should always focus on giving real advice and information, without any expectation in return. This consistent social interaction and content sharing can  position your group managers as thought leaders, adds Skotidas. He says that in three to six months, with the right content, audience and positioning, it's likely that your group managers will have built enough trust and positioning to reach out to group members and generate leads and meetings.
4.  Set the ground rules
The B2B Lead Roundtable Group's rules are strict. Self-promotion, spam or topics unrelated to lead generation are removed. Managers approve discussions before they're posted. New members are sent an email outlining the rules, and they're kicked out when they break them.
"When the group was growing, I used to have a 'three-strike' policy and warn members when they were on thin ice," says Bower. "Now, with more than 10,000 members, I'm not wasting time doing that."
Bower says it takes about a half an hour a day to moderate discussions.
"If we're not sure about a comment or discussion topic, we'll err on the side of caution and delete it."
Group members appreciate the vigilance.
"You guys do a great job. The 'Discussion' areas of nine out of 10 groups on LinkedIn are now infected with ridiculous self-aggrandizing bullpucky. Yours is kept remarkably free of it," commented Michael Benidt, President, Golden Compass, Inc., in a discussion about group rules.
5.  Send invitations
Bower was taken aback by how quickly the B2B Roundtable grew. Within a year, it had 5,000 members. Here's what she said helped:
Sending two email invitations, three months apart, to in-house mailing lists and close associates
Making sure group managers invite their LinkedIn connections, as appropriate
Referencing the group on webinars and events related to lead generation
Promoting the group through this blog, which is also a steady source of content
Skotidas recommends warning your group's first members that the group is still new, so discussion may be slow going at first.
"The last thing you want is someone to join a group and think, 'Wow, this is a ghost town. Why am I here?'" he says.
6.  Keep the discussion active
Skotidas judges the effectiveness of groups by the involvement of its members:
There are genuine discussion threads "Look at the last 30 topics posted. If there are no discussion threads below them, the group is brain dead," he says. "Members have mentally switched off."
No one person dominates the conversation
"At first, someone can seem like a champion of the group when they come in and post several articles and participate in every discussion. But if they become too frequent a contributor, fellow members might feel that the group has been hijacked and start to lose faith in the group owner," warns Skotidas. "It's like having someone dominate the conversation in the real world."
He advises promoting discussion through personal contact.
"Send an email or make a phone call, 'Hey, Nick, there's a discussion going on I'd think you'd love; I know you'd completely impress your fellow members with your expertise in this particular topic,'" Skotidas says. "That kind of group management is key to driving engagement and contribution."
So, is the effort worth it?

Both Bower and Skotidas insist it is.
"I am an active group owner, and always try to drive relevant discussion and engagement in my LinkedIn group. As a result, it has grown to nearly 3,000 members and has become a key source of leads for my agency," says Skotidas. "I reach out to group members often. We meet, we discuss LinkedIn and social media, and we get to know each other in a real way. That face-to-face connection is very important, and it is reinforced as soon as we jump back into the group. That new relationship usually evolves into direct business or advocacy for my agency. And the opportunities only grow as new people join the group."
Bower admits that while she can't say precisely how many leads have been generated from the B2B Lead Roundtable, she says the group is an important marketing tool.
"It's an efficient, effective platform for us to connect with our audience on a global level, and understand their pain points and provide a forum to discuss them," she explains. "For us, it's not so much a focus on generating leads as it is providing genuine value and sharing ideas."
Related Resources:
How IntraLinks Used Social Media to Generate Twice as Many Sales-ready Leads as Any Other Channel
Lessons from a B2B Summit Coach: Five Steps to Cut through the Noise, Turn off the Hype and Create a B2B Social Media Program that Works
Social Media Pays Off Big for Over 1,000 Marketers Reporting 150% ROI or More