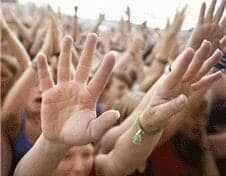 If you're among the roughly half of B2B companies that have strong alignment between your sales and marketing teams, then congratulations!
Your salespeople are your biggest fans, right? If not, then you're probably not as aligned as you think.
Michelle Mogelson Levy, Associate Vice President of Marketing Programs, ECI Telecom, learned this the hard way.
Looked great on paper
In late 2009, ECI implemented a new marketing automation program.  To use it effectively, Levy and her team convened with sales leaders representing teams from the Philippines to the United Kingdom. They hammered out:
A glossary to ensure everyone spoke the same sales and marketing language. They agreed on definitions for terms such as "marketing-qualified lead" and "sales-accepted lead."
Guidelines on how they would score leads.
An agreement on a level of service and responsibilities. Everyone signed their names to show they understood their roles, their commitment and how they would interact with leads at each stage.
"At the end of the meetings, we would painstakingly make sure everyone understood what we were talking about. Everyone claimed they did; no one ever had any questions," recalls Levy.
At the end of this exhaustive process, Levy was confident that Sales and Marketing were fully aligned. But she was mistaken.
Alignment is an attitude, not a signature

Here's the rub: Several months later, Levy discovered the opposite was true.
Even though her team led industry standards in generating leads and conversions – it had an abundance of marketing-qualified leads. The sales team had accepted none of them.
She thought that Sales simply didn't understand the software. Her team reached out to the more than 100 members of the sales team to review the system. Then she realized the problem wasn't the software; it was that no one cared.
"It didn't matter that we had a written process, it didn't matter that we had signatures – Sales wasn't aligned at all," Levy says.
Back to the drawing board
However, in the course of the one-on-one conversations, one light bulb after another went off across the sales team. The salespeople finally grasped how the new process could make their lives better and their jobs easier.
"Before they thought, 'Okay here's more technology we have to deal with,'" says Levy. "They didn't really pay attention to its value until we worked with them one on one and showed them, 'Hey, this is your customer and here's what he's been doing, with a full screenshot of all of his activity.'"
Once salespeople realized they would receive a full profile of each lead's activity, including every email clicked and every form submitted, they started showing more interest, Levy says. They started asking for Marketing's help to support new initiatives.
"In fact, now they don't do any kind of marketing activity – events or seminars – without coming to us first," Levy says.
Alignment is a full-time job
Many salespeople in the company admitted they didn't have a process for responding to leads before this effort.  Now, Marketing gives them a personalized email for every lead.
"The salespeople forwarded that email with a personalized signature, and they were absolutely shocked when they started getting responses," Levy says.
To address Sales' increased interest, the marketing team assigned a person to focus solely on alignment. The job of the Centralized Alignment Leader was to maintain the lines of communication that were now completely open between the departments.
Stronger Alignment = Stronger Results
This experience taught Levy that alignment has nothing to do with signatures or verbal agreements; it has everything to do with results, she says. Today, when she looks at her marketing-automation platform, instead of seeing no accepted leads, she sees 80% or more of leads moving forward.
But perhaps the best outcome is that Sales is now Marketing's biggest fan in the company and doesn't mind telling the C-suite, she says. It's a great sign that the departments are aligned.
"In many of the financial reviews that happen on the executive level, Sales [leaders are] using the same language that we are; they're talking about marketing-sourced leads and marketing-influenced leads. They're tooting our horn for us!" Levy says.
Do you have stories about your organization's lead generation successes and lessons learned? I would love to hear about them! You could be featured on this blog. Please email your ideas to andrea.johnson@meclabs.com.
Related Resources:
Email Marketing: Global telecom combines email and content strategy to segment database
Aha! Marketing Leaders Reveal Their Most Powerful Business Insights from 2011
B2B Marketing: Focused top-of-the-funnel campaign fills day-long workshop in target market
How Content Strategy is Transforming an Entire Marketing and Sales Organization