There have never been more ways to connect with customers, but how can we cut through all of the options, stay within our budgets, and choose what works best for our specific marketplace?
Cindy Humphrey advises going back to marketing basics.
With more than two decades in B2B sales and marketing leadership positions, most recently at a Fortune 500 telecommunications company, Humphrey is an expert at navigating B2B's ever-changing marketing landscape. She says marketers need to create a process to evaluate and execute new efforts to produce consistently strong results.
"There are platforms and tools that never existed just five years ago," Humphrey says. "It's too easy to get lost in the noise."
Humphrey recommends the following three-step process to keep your marketing on target:
Step #1. Focus on the goal
What's sexy can overshadow what works and take your marketing — and your budgets — off track.
Humphrey recalls when a budget reduction forced her to end cable television advertising. This disappointed the company's salespeople because they loved when customers mentioned the ads. So, she asked them a tough question: Were these ads producing what they wanted?
"Having been in sales leadership before becoming a marketing VP, I know the constant mantra marketing hears from salespeople is, 'These are terrible leads,'" says Humphrey. "So I asked them what kinds of leads they could use."
Shifting Sales' POV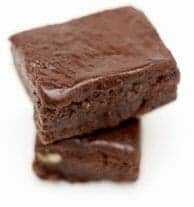 This conversation inspired a direct mail campaign that cost only a fraction of television advertising:
The sales team gave Humphrey the names of the highest-potential — yet seemingly out-of-reach-prospects — CIOs who simply refused to become engaged in a conversation.
She sent them what they were surely going to consume: a brownie. It included a note from the salesperson saying to look for an architectural tube in the mail.
Within a couple of days, the architectural tube with a network design — created from public information — arrived. It also contained a letter with a personalized URL to a video of the company's CTO. He pointed out that if they like the networking map, they'll love what his team can do for them when they meet.
Hitting the Sweet Spot
This mix of media drove 35% of those non-responsive prospects to pick up their phones and call Sales; 20% of them ended up buying services. Additionally, those purchases opened the door for more sales opportunities.
Suddenly, television advertising lost its glow to marketing that keenly focused on the goal.
Step #2. Research the audience
Once Sales and Marketing agree on the kinds of leads they want (developing a universal lead definition helps), Humphrey advises conducting thorough research. Understand whom you're talking to, and where and how they want to hear your message.
Key resources that she has turned to in this process include:
This research was the foundation for a top prospect's persona. Here's a sample excerpt from a persona profile:
"Steve is a technical decision maker at a Fortune 500 company. As a kid, you'd likely catch him building spaceships with his Legos. In his teen years, he was likely reprogramming his CPU to do more and do it faster. Today, you'd see someone who loves technology, puzzles and problem solving …"
This persona inspired a social media campaign that those game players and problem solvers found irresistible: a challenging 50-question online puzzle that could launch them onto a leader board of elite problem solvers.
The campaign increased unique website visits from 3,500 to nearly 100,000 and clickthrough rates by 258%.
Step #3. Test to impress
Regardless of research, though, Humphrey never launches a marketing initiative — whether it's a print ad or a landing page — without testing first.
"By testing on a small scale, you'll find out what works and what doesn't, so you can move forward with confidence," she says.
It also builds engagement with Sales. Remember that direct mail campaign that achieved a 35% response rate from the highest-potential, toughest-to-reach prospects? Humphrey launched it with just a handful of salespeople.
"If you roll a campaign out for thousands of sales professionals, you might have a few who are excited, but the rest may not really care," she explains. "However, if you roll it out with a few dozen salespeople and it turns out to generate great leads, other branches will be contacting you to move forward."
That's precisely what happened with Humphrey's direct mail campaign.
"Always ask yourself, 'What is most important to my buyer and my seller, and how am I going to best maximize my budget to reach our objectives?'" she advises. "Combine that with research and testing for the clarity to make the wisest marketing decisions."
Related Resources:
Targeting for Better Lead Generation Results and ROI
B2B Social Media: Gamification effort increases Web traffic 100%, employee collaboration 57%
How to make B2B marketing messages more memorable
How ECI Telecom Discovered the Surefire Sign that Sales and Marketing Are Aligned