Brian McGuire is one of those rare marketers who started in Sales and has held leadership roles in both Sales and Marketing. This experience provides him the broadest perspective of the entire lead generation funnel, from marketing engagement to close.
It has instilled in him a passion for viewing Marketing and Sales alignment from the customer's perspective, as well as the consistent messaging that results from this unique view. He believes consistent messaging is the fastest way to speed customers through the funnel. However, he has also observed how inconsistent messaging can bring that flow to a screeching halt.
In his new role as senior director of marketing and communications of ADP's Added Value Services division, he is thrilled to work at an organization that understands and embraces Sales-Marketing alignment and the consistent messaging that comes with it.
That has not always been his experience.
"Too many organizations start out with Marketing telling a story, but Sales tells it from a completely different perspective. Then, when there's implementation, yet another story is told," he explains.
How do you know if your messaging is inconsistent?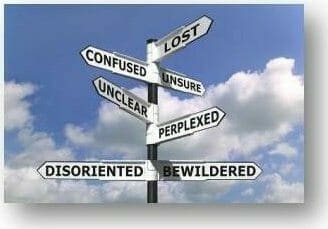 McGuire points out a couple of warning signs:
Declining close ratios. "No decisions" are increasing and the number of sales is declining.
Requests for brochures. Sales asks for new collateral instead of detailing why they need it.
"Sales managers should work with their marketing leaders to help them understand the challenges they're having in the field in terms of conversation and where that conversation is breaking down," he explains, "not simply saying, 'Hey, we need a new product slick.'"
What can you do about inconsistent messaging?
McGuire advises taking the sales process in reverse by looking at it from the client's perspective, from point of sale to engagement. This requires intense collaboration between Marketing and Sales. Here's a high-level overview of how McGuire went about this at ADP.
Step #1: Get all the right people in the same room
He brought together people from across the organization who "touch the customer experience," he explains, to build the messaging from the ground up. He hired a corporate communications consulting company to facilitate the process.
Step #2: Understand your prospects
Together, they clarified who they were talking to beyond demographics, and instead focused on:
What the prospect gets measured on
What the prospect is responsible for in his or her job
What keeps the prospect up at night
Step #3: Identify underappreciated, unmet and undervalued threats to the prospect
The purpose was to work toward an answer to the potential customer's question – "Why change now?"
"My goal was to name, prioritize and map customer issues and goals before we started linking it to something we do," McGuire explains. "I wanted to clarify how ADP helps accomplish customers' goals in a way that no one else can."
He warns it's easy to point out obvious pain points and then automatically dive into how a product is perfectly positioned to address them. In contrast, McGuire sought to identify underappreciated, unmet and undervalued threats. After all, everyone knows and sells to the obvious issues. McGuire's goal was to identify a problem that may not seem like a problem to the customer that only ADP can solve.
"Answering the question for the customer, 'Why change now?' requires much more diligence," he says.
Step #4: Hammer out consistent messaging throughout the sales process
Once they identified undervalued problems, they hammered out messaging. For example, they identified the prospect's need to mitigate risk around payroll tax compliance while simplifying the payroll process as one undervalued problem.
It brought to the forefront how that issue is hurting productivity and how ADP can help. This messaging was thoughtfully choreographed from the very first prospect touch point through the sales process to ensure every communication reinforced it – from websites to sales presentations.
Step #5: Test … and then scale
They tested the messaging with select clients and sales professionals, and then rolled it out to the entire team in early 2012. They even held an "ADP Idol" contest. Sales professionals submitted videos presenting the new messaging for corporate-wide recognition.
What will be the result?
Due to long sales cycles, McGuire cannot provide any objective feedback on its success, but he can say that the clarity of ADP's new messaging is engaging customers at a faster pace.
"This process has once again reinforced my belief that the most powerful Marketing-Sales alignment – and the fastest-flowing funnels – emerges when consistent messaging is deployed across the sales process," McGuire concludes.
Source:
Related Resources:
How ECI Telecom Discovered the Surefire Sign that Sales and Marketing Are Aligned
B2B Marketing: On Occam's razor and value propositions
How Content Strategy is Transforming an Entire Marketing and Sales Organization
B2B Healthcare Sales: 5 steps to sell to a financially challenged industry