A few weeks ago, I wrote about ways to combine sales and marketing knowledge to improve lead generation.  Let me be more specific about one strategy that the best sales organizations do that marketers should replicate in their demand-generation and lead-nurturing campaigns: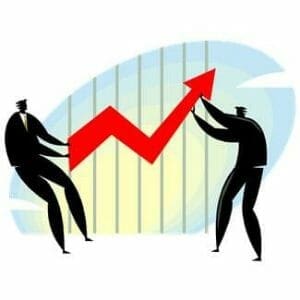 Stratify resources as part of a coverage model.
The idea is simple:
The best salespeople call on the most lucrative accounts and handle the largest deals.
The least-expensive salespeople call on the smallest accounts and handle the smallest deals.
This stratification even occurs within large accounts, where an inside sales rep may handle smaller transactions, and a field salesperson handles the bigger deals.
In other words, sales leaders align resources with the revenue potential.
Revenue is only one of the dimensions of this stratified use of sales resources.  The probability of purchase is another.  Thus, as products become increasingly commoditized, decisions move down the chain of command. Lower-cost inside salespeople can manage such products and services, freeing field salespeople to focus on newer high-growth products where the decision processes are longer.  In fact, when sales organizations use a division of labor to set up a teleprospecting function to support other salespeople, the idea is that prospecting is a lower-probability activity that less-expensive phone resources can handle on behalf of a more-expensive field sales resource. This frees them up to focus on the high-probability sales-ready leads.
Finally, this same concept gets played out at the micro-level, too. Each salesperson must decide whether a sales opportunity offers enough revenue potential or a high enough probability of success to warrant further investment of time.
Here are a few ways marketing can apply this same idea:
Lead follow-up.  Not all leads have the same likelihood of purchase or the same revenue potential.  Divide leads into two or three tiers, ideally driven by automated lead-scoring rules.  For the top tier, make more follow-up calls.  Call all the buyer personas for the solution.  Tele-nurture personas with quarterly calls. Invest in experimentation with the cadence of calls, the integration of email, and even the use of mail. For the lowest tier, make one call within an hour of response and then use email to nurture.
Demand generation. Not all prospects have the same value. Your investment should reflect that reality. Use the same stratification and invest more resources in the top tiers of the market to generate demand.
Targeting. Hand-build a key account database to improve targeting and personalization. New data-as-a-service providers can build the best record from multiple list sources. To identify and validate all the buyer personas. This kind of enhanced database can improve the possibilities for personalization and content segmentation.
Content.  For many marketers, a large account represents millions of dollars of revenue, often ongoing. These economics make it possible for a different way of looking at content investment. Vertical content, executive-level content, and even company-specific messaging become much more viable in this context. My favorite example of this idea was a client years ago who took out one full-page ad in the local Cincinnati newspaper to solicit Proctor and Gamble. This company had new technology for cutting diaper material. But P&G had big investments in its own diaper-cutting technology, and so the client's sales organization had spent years trying to open a door. The $100k ad, which used the headline, "Proctor and Gamble, we want to pamper your bottom-line," resulted in just eight leads, but one of them turned into a $5 million deal six months.  It is a fabulous example of this idea of stratifying resources to align with revenue potential.
Contact Strategy.  Marketing has three options here:

Using higher-cost forms of contact, like a teleprospecting call or a more elaborate mailing package
Using more frequent contact and / or
Placing more focus on the most influential buyers (e.g., the executive buyer)
With this approach, marketing can create:
Account-specific webinars or even on-site events
Highly personalized communications and landing pages that reference other decision influencers in the account
Teaser campaigns with very tailored messaging
Teleprospecting campaigns that result in relationship building with key stakeholders
The possibilities are infinite.  Often, marketing can repurpose some of the content and design work for the next tier down.
Finally, in addition to the economic benefits, keep in mind that the best salespeople call on these kinds of accounts.  Helping these producers make more money can result in a powerful group of marketing evangelists within the rank and file sales teams and executive team.